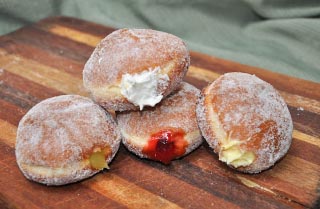 In the midst of this record-setting Toledo winter, it's hard to think about much more than cold and snow, much less remember that next week is Ash Wednesday. The days prior to the start of Lent have always held significance for me. Fat Tuesday is a day when Polish mothers and grandmothers traditionally used up the surplus in their cupboards by fashioning that most famous of Polish foods – Pączki (lest you think I forgot the "s" at the end of Pączki, it already is plural as written).
Our large Polish-American community has helped transform Fat Tuesday in Toledo to Pączki Day. And for more than 20 years it's been a way for me to share my Polish heritage and values with family, friends, colleagues and even old teacher's from St. Rose. What grew out of a small gesture of thanks – delivering a few Pączki around town to special people in my life — has grown and seems to have taken on a life of its own over the years. I now am delivering close to 30 dozen Pączki a year! (This number pales in comparison to pączki sales across the area that can easily top 5,000 dozen!)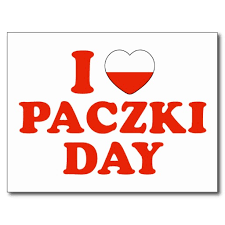 Unfortunately there are many special people to whom I am unable to deliver – my patients. Without the trust and support you've shown for me and my staff over the past 30 years, I would not have the privilege of sharing my Polish heritage with you. To say thank you for the confidence you and your family have placed in me, I invite you to stop by the office this coming Monday (9:30-5) or Tuesday (1- 7), for your very own Pączki. I'm looking forward to seeing you all with big powder-sugar grins on your faces when you first bite into that Polish Pączki taste treat!
With my sincere personal dziękuję (thanks),
Dr. Poz
PS I've included links with some fun information and explanation about Pączki, plus a song about Pączki and even a Pączki movie! Enjoy while you're eating yours.