New Patients
At Dr. Poz, Toledo's Family Dentist™, new patients are always welcome! It is our pleasure to help you be comfortable in your transition to our dental family. Please contact us today to make your initial appointment or to answer any questions you may have.
Scheduling Your First Appointment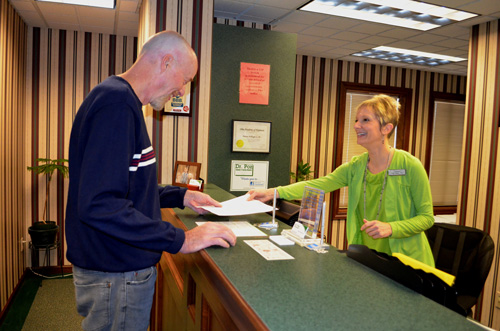 When you call the office we will work with you to find the most convenient appointment time that fits with your schedule. Because we reserve this time exclusively for you, if you must change your appointment, we kindly request that you give 48 hours (two business days) notice. This allows us to offer that time to other patients.
Before You Arrive
Prior to your first appointment, we'll send you patient forms to fill out at your leisure. These can be sent via mail, email or our online portal.
What to Expect at Your First Appointment
Because everyone's mouth and oral health needs are different, your first appointment is focused on throughly reviewing your oral health history and your mouth and understanding your individual dental health concerns. One of our dental hygienists, Sandy, Julie or Kristy, will review your health history and medications, take your blood pressure, assess your periodontal health and take any necessary X-rays prescribed by Dr. Posluszny. Our digital    X-rays dramatically lower radiation exposure and does not require the use of annoying cardboard film holders in your mouth. The hygienists will also perform a very important oral cancer screening. In the absence of gum disease, your initial appointment will also include a professional cleaning.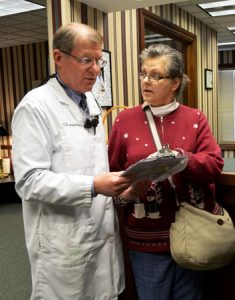 For your information and personal record, your hygienist will also note work that has been completed elsewhere and review your smile analysis with you. Dr. Posluszny will then do a thorough examination of your mouth, review your x-rays and provide an initial diagnosis and suggest what treatment, if any, may be needed.
Conversations about treatment options will be explained to you in a private conference room. As always, your concerns are our concerns. Please make sure that we know about and address any dental questions you may have.
Dental Insurance
If you have dental benefits, we are happy to submit your claims for you. It is important that you provide the necessary dental plan information when filling out your new patient forms. Please bring your insurance ID card to your first visit so that we can help you get the best insurance benefit possible. Click here for more information about payment options.