Services
Dr. Poz is proud to offer a wide range of services to the community in Toledo OH. We understand that multiple visits to a dental office can be stressful and inconvenient so we work to make sure that your dental care is as efficient as possible. Our office offers a wide range of routine, specialty, and cosmetic dental services to meet your needs and accomplish your goals for your smile. Read on to learn more about the many services offered by Dr. Poz.
Routine Services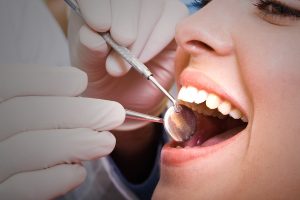 Some dental services, like x-rays and regular cleanings, are routine for any dental office. We have perfected these processes over several decades to make ensure that your routine visits will be thorough, efficient, and 100% satisfactory. Other services like fillings, crowns, and root canals will not be needed at each visit but are also considered routine. Our office is well equipped and ready to perform these services with quality and expertise developed over 30+ years of serving the people of Toledo OH.
Specialty Services
We understand it can be time-consuming to visit different offices for specialty dental services. That's why Dr. Poz offers less routine services like extractions and gum disease treatments in house as well. While these services cannot be performed during a routine visit to our office, they can be easily scheduled with our team of specialists. This allows a seamless transition from your regular dental checkups to your in-depth dental needs. It also allows Dr. Poz and the rest of our team the opportunity to monitor your needs and progress over time. Cosmetic dentistry services are also available to help you put your best smile forward. Whether it's a simple teeth whitening before a special event or creating a new set of dentures, our team is ready to help meet your needs and help you cultivate an appearance you'll be proud to show the world.
Surgical Procedures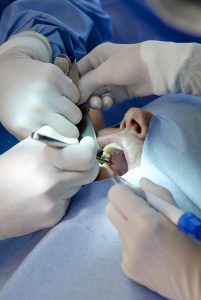 Most dental surgeries are not performed in house with Dr. Poz. If a surgical procedure is needed then you can expect to talk with Dr. Poz privately about your needs and the options for treatment. Our team will work with you to find a trusted dental surgeon in the Toledo OH area who can meet your dental health needs while staying within the parameters of your dental insurance and financial abilities. Dr. Poz will keep in close contact with your dental surgeons and other specialty providers to ensure cohesive care and follow-ups.
Dr. Poz and the rest of our team strive to ensure that your needs are met and you are satisfied with the results. We understand that your smile belongs to you and work with you to to accomplish your goals is a healthy and feasible way. We encourage you to contact our office with specific questions about treatment programs and financial options. Our goal is to serve the needs of smiles in Toledo and that means that we are here to help you!