Military Patients
Whether on active duty, or in the reserves, home on leave or getting ready to deploy, spending time finding military-approved dental providers is one of the last things you want to think about.
Your decision is easy. Dr. Poz has made the commitment to provide our men and women in uniform with the best dental care.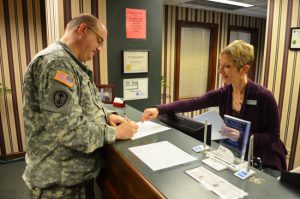 We are dental providers under contracted insurance for active duty military. We are credentialed to complete exams and treatment for active and reserve duty service members to assure dental health before deployment. And for veterans, we are credentialed to complete exams for VA disability claims.
When choosing Dr. Poz, you can feel at ease with the knowledge that we'll make your dental visits and paperwork easy and straightforward.
Thank you for your service!